SEO Services
SEO helps businesses improve their websites' rankings on major search engines such as Google. By optimizing your website's content, structure, and technical aspects, Agency 5 can help you attract more qualified traffic to your website and increase your visibility on search result pages.

Let's take a look at some key points about how SEO works and what it can do for your online success.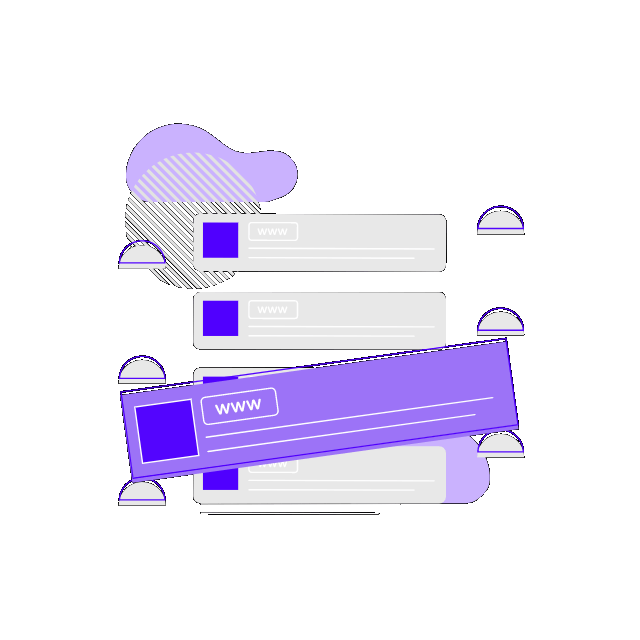 SEO is Critical for Online Success
Organic search share of traffic on average across industries
Maximize your online presence:
Website
75% of people never scroll past the first page of search engines
What is SEO marketing?
Search engine optimization, or SEO for short, is one part of your digital marketing strategy and the beacon that can elevate your website to new heights. It's a combination of different techniques, which when applied correctly, can help boost your website's visibility on search engines like Google, Bing, and more.
Picture a lighthouse shining brightly in the dark, that's what SEO does for your website, it guides your target audience right to your virtual doorstep. With the right SEO practices, you can increase your website's visibility through keywords and be easily found by your potential customers.
Unlock the Potential of Your Website
The top page listed in a Google search has an average click-through rate of 24.7%
Why is SEO important?
When it comes to your online presence, SEO is the secret ingredient that can take your company website from being just another virtual storefront to a powerful revenue generator. Here's how:
Improved user experience: By optimizing a website for search engines, businesses can enhance the user experience for their visitors. This entails making it easier to navigate through the site; providing users with what they need; and completing actions such as purchasing something or submitting an entry form.
Increased visibility: Achieving a high ranking on search engines can constitute an important strategy for increasing visibility for a website. When sites appear at the top of the most frequently searched results pages, they are more likely to be found by users and subsequently draw in greater traffic and potential customers.
Cost effectiveness: SEO can be a cost-effective way for businesses to attract qualified traffic to their website. While paid advertising can be expensive, organic traffic from search engines is free. By investing in SEO, businesses can get a higher return on investment (ROI) compared to other marketing channels.
Competitive advantage: Businesses with higher search engine rankings naturally tend to get more traffic and sales than those that rank lower. SEO can therefore give you an important edge over your competitors.
Long-term results: Unlike conventional marketing strategies that can run out of steam as financial resources run low, SEO can keep on making an impact day after day, delivering the long-term results you want.
Leads from search engines have a 14.6% close rate
What Are the Different Types of SEO Tactics?
When we talk about SEO, we're not talking about a single technique or approach. SEO comes in a variety of "flavors," each of which offers different benefits for your online presence. The two main types of SEO services include:
On-page SEO:

On-page SEO involves various ways of optimizing your webpage content and formatting. We're talking about everything from your written content to the choice of titles, meta descriptions, header tags, image descriptions and other HTML code that attract search engines and future buyers alike.

Off-page SEO:

The world of SEO also includes all the optimization tactics you use outside your web domain to draw visitors toward your website. When we create your overall SEO strategy, we create high-quality backlinks to your site, discuss your social media options with you, explore outreach opportunities and (in some cases) employ localized tactics to get the attention of people in specific areas. In other words, we make sure you and your customers are on the same page – literally!
In addition to these main categories, we also provide crucial SEO components such as:
Technical SEO:

Your website's technical performance can make an impact on your overall SEO success. That's why our team makes a priority of optimizing your website's load times, mobile-friendliness, and security. We also make your site easy for online bots to find, crawl, and index.

Local SEO:

Many shoppers seek local solutions, and that's where local SEO comes in. We can optimize your website for search results involving specific geographic areas. We can also use local mentions of your business name, address, phone number etc. on other websites to boost your visibility in local search results.

Content SEO:

This kind of on-page SEO is all about establishing your authority in your niche. Creating helpful content that is relevant and readable is what Google wants to deliver to its users, who are ultimately your customers.
Don't be ignored. Choose Organic
86% of people ignore paid banner ads, choosing to only click on organic search results
What Are the Results From Doing SEO?
SEO may help your business soar, but first the plane has to take off. Any SEO takes time to work its wonders depending on various factors, from the competitiveness of your niche to the SEO tactics you employ. Once your SEO service provider has the right pieces in place, you can eventually expect to see:
Increased organic traffic:

The higher you rank in search results, the better the odds that your target market will see you and click through to your site.

Increased brand visibility:

More eyeballs on your website means greater awareness of your brand.

Increased sales and revenue

: Once your SEO leads visitors to your site, you can close more sales and bring in more money.

Increased competitiveness

: Whether you're a big fish in a small pond or you find yourself swimming with sharks in a cutthroat industry, SEO can make your website, business, and brand more competitive.
Many Services, One Solution
Discover what Agency5 can do for you
Agency 5 can resolve all these challenges for you. Our web design, web hosting, and website management services give you an all-in-one solution for building and running the ideal virtual storefront for your business. Contact us today!
Frequently Asked Questions
Where is your SEO agency based?
Our SEO agency is based in the Greater Toronto Area. Although, we mainly serve clients in Canada, we cover most of North America.
What SEO services are provided?
Our services cover all aspects of SEO including but not limited to keyword research, link building and content creation. However, every client is different and depending on their niche and goals, we tailor the program to work with the client to help gain organic traffic to meet their expectations.
My website is not working well, does it impact SEO?
It is not the only factor but user experience plays a part. Google uses something called Core Web Vitals to determine website performance. We have helped many clients turn their website around to make it both flexible, robust, and SEO friendly. After website audit, we can suggest the best course of action to fix or rebuild your website.
Do I need a marketing plan or digital marketing strategy?
We would love it if you had a marketing plan or a digital marketing strategy ready to execute. It helps define your audience, understand their needs, along with setting expectations and goals. If you are looking for someone to help you with a marketing plan or strategy, we have a partner that we work with to help businesses like yourself set yourself up for success.
Do clicks and conversions matter?
It really depends on your marketing goals and what you are trying to achieve. Conversions can mean a number of things that include purchasing products, collecting leads or emails for a funnel, viewing a video, or downloading a product like an e-book. If you are not getting conversions, we offer a conversion rate optimization service that guarantees a 10% increase over current results.
What type of commitment is required?
SEO takes time. It takes time and we require at least a 6-9 month commitment and cooperation from the client to make SEO a success.